Romantic Castle Break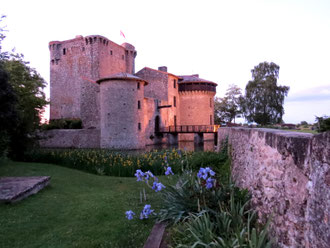 Offer your partner a magical weekend in one of  Tennessus castle's vast and beautiful medieval rooms ,where time has stood still since the middle ages and only the bathrooms have moved on!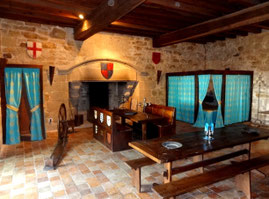 Row round the moat, swim in the pool, have a game of croquet, stroll through the medieval potager or simply rellax in your magnificent  bedroom with its timbred ceilings, hand made period style furniture,   huge fireplaces and medieval furbishings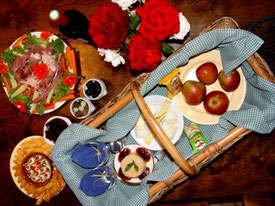 Enjoy a welcome pot of tea and homemade cake, savour our our Tennessus picnic hamper by candlelight and come down to a delicious breakfast the next morning.
Throw in a half bottle of champagne and handmade chocolates * to make it even more special !
*Not included in the price
Programme:
  DAY 1
- Arrival around 5 pm for a light tea.
- Boat round the castle or evening fish in the moat
- Drinks in your room (plus extra champagne and chocs on request*)
- Delicious picnic basket (wild boar paté or duck and brandy terrine, hot roast chicken Tennessus style, cheeses ,dessert , bottle of wine) either by candlelight in your room or in the medieval dining room.
- Evening stroll under the stars.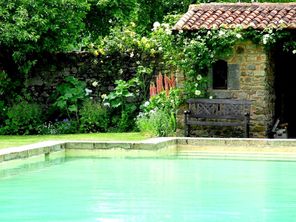 DAY 2
- Full continental breakfast served unti 10.am.
-Morning relaxing by the pool, playing croquet, or exploring the castle
- Stroll around Old Parthenay
- Gourmet lunch in Parthenay at the Fin Gourmet restaurant (price not included in the break) 
          -------------------------------------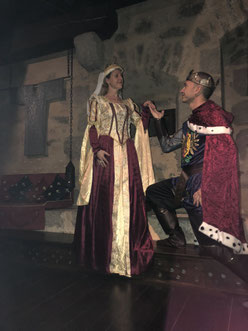 PRICE 2 people one night (excluding champagne and chocolates)
 265 €
- Champagne and chocolates, 45€
- Lunch at Fin Gourmet restaurant: approx 30€ pp.
- Costume rental 30€ pp.
         --------------------------------------
Things to do near the castle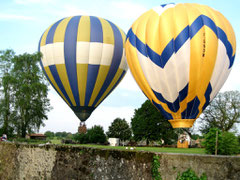 - Golf (30 mins)
- Riding(10 mins)
- Hot air ballooning (on site)
- Old Parthenay (10 mins)
- Village circuit (close by)
Further afield