Mini Breaks at Tennessus Castle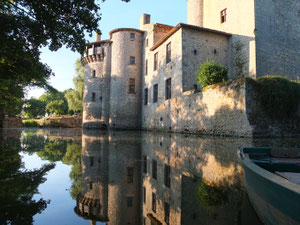 Take a short break from the strains and stresses of modern life and slip back 600 years at beautiful Castle Tennessus in the heart of French Poitou.
 Lose yourself in the history and tranquility of a place where time stands still and only the bathrooms are comfortingly modern.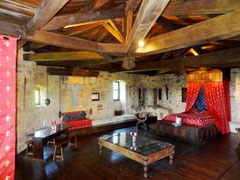 - Stay in one of 5 extraordinary bedrooms,
- Have breakfast( full English or continental) in the XIVth century vaulted chamber ..
- Savour our gourmet picnic dinner by candlelight in your  amazing bedroom.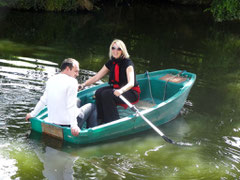 - Row around the castle,
- Fish in the moat,
- Plunge into the pool, or simply
- Stroll through the period potager and sample some of our home grown produce.
Mini break specials and optional extras:
Tennessus mini breaks: